I have found that raising kids in the way they should go is… a whole lot of work for parents! I read somewhere that kids are naturally selfish- a useful survival tactic!  Living with an exhausting toddler, a busy kindergartener, and an energetic seven-year-old, some order must come in- enter mom and dad.
As a family, we attend church and have daily prayer and devotionals, we work on scout projects, and we also keep an activity going at home that is focused on teaching values.  Our activities are usually based on holidays and are fun ways to honor good behavior that we seek out in our kids.  It helps counteract lots of that 'bad stuff'…in fact, I've found that if we slip in our focus on values, a little more unruliness goes on around here.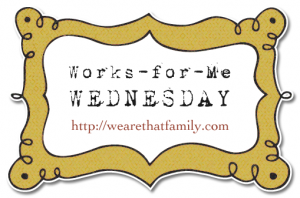 Looking for the good in our children is so important.  Psychologists report that it takes at least five positive comments to make up for just one negative- and kids are very sensitive (especially my older two!)  So, be sure to stay tuned for a series on teaching kids values– full of positive reinforcement and wrapped up in fun holiday traditions throughout the year!